Do you have a set of Chromebooks and struggle to use them effectively? Do you like Kahoot, or clicker type activities? Then you will love Nearpod.
See how you can use it to engage students on their Chromebooks, and easily track class participation and assessment while walking around the room!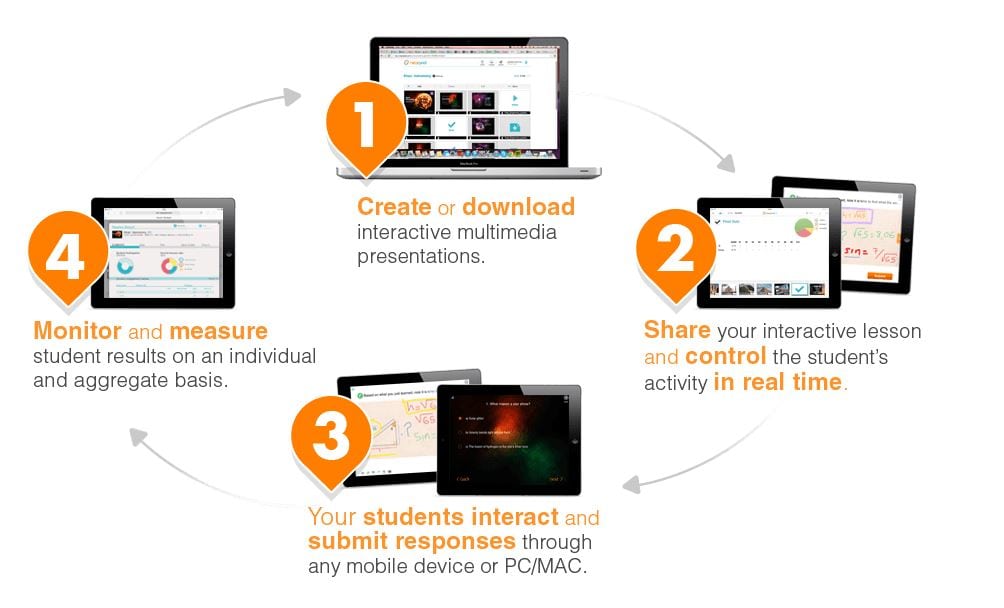 Create interactive lessons in minutes!
Save prep time by easily importing existing lessons (pdfs, jpegs, ppts) and adding interactive features such as Virtual Field Trips, 3D Objects, Quizzes, Polls, Open Ended Questions + more!
Easily download & customize ready-to-teach lessons
Choose from thousands of free or paid lessons from expert educators and our educational partners. Customize any lesson to fit your students' needs.
Use with VR Goggles, integrate with Canvas and more!