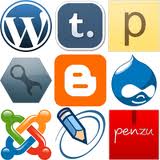 Many of you may know that Posterous will be shutting down April 30. If you currently have a Posterous blog, you will need to find a new platform. There are several other platforms available:
Each platform has it's own list of pros and cons, and all are acceptable alternatives to Posterous.
The Team at SEDC has chosen to use WordPress for a number of reasons, mostly stability and ease of use. We would be happy to schedule a time to come to your school and assist the Teachers in moving their content into WordPress. Principals can contact Chris at 435-586-2865 or chrish@sedck12.org.
Here are instructions for those wishing to convert now. Note that the Posterous backup does not back up your pages, those will need to be copied and pasted to your new site.
Here is more information on WordPress for educators.