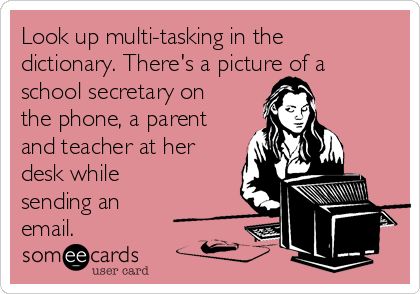 Thank you for joining us today at Iron County School District office for the Southwest Educational Development Center's biannual Secretaries Technology Conference.

Adobe Spark
Are you the one in charge of creating flyers, newsletters, posters and other media? We'll look at Adobe Spark and you'll see how easy it is to use pre made templates to customize your own designs! Create pages, posts and videos, even on your phone!
Google Calendaring, Gmail, Docs
Stay organized and prioritize your assignments with tasks in Gmail or Calendar. Need to access an important file when you're away from your office? After you store a file in Drive, you can access, share, and edit it on any device, any time. Need feedback from your teachers or principal on an important document? Want to chat instantly with people reviewing a file instead of emailing back and forth? Create and share a document with everyone and communicate in real time using Docs, Sheets, Slides, & Forms.
Organize your Google Drive/Email with Folders
Now that you are keeping all your documents in drive, how do you organize them? Learn how to filter and label emails to achieve 0 inbox nirvana. We'll also have time to answer your questions and learn some Google Ninja Skills!