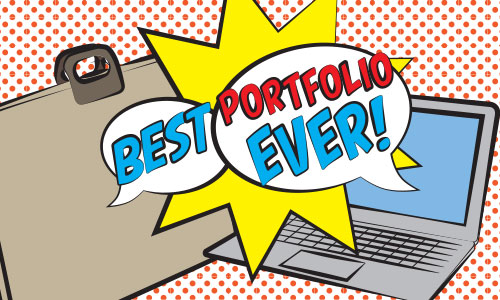 "Student portfolios (especially digital versions) are a great idea. By providing the time and the means for students to collect things that document their challenges and successes, students become more metacognitive and invested in their growth and learning. However, the reality for many students (and teachers) is that portfolios have become a chore, a stale exercise — but it doesn't have to be this way."

Source
What can students use to create portfolios?
Google Sites are a great option for schools using Google Apps for Education. Students can adjust sharing settings to keep content private or public. Students can easily add content from their school email account.
Sample Portfolios and Templates
Seesaw is a portfolio platform great for elementary. The free version allows teacher to do basic tasks like assign students tasks. Parents can also be added. Students can draw or video record responses.
Portfolium is another platform, more geared for secondary and is more of a resume style.
What should be included?
Subjects that must be represented (all? Core? Arts?)
Minimum and maximum number of pieces 
Inclusion of appropriate content (subject matter/topic/language)
Struggles or challenges you have faced this year
Artifacts that show growth
Ways in which you have progressed this year
Videos in which students showcase things they've done
Demonstrations of newly developed skills (video work, photographs, other)
"Lessons" in which students teach a skill
Artifacts from outside of school that show application of school-related skills
Artifacts of collaboration or independence
Videos that address a student's future self