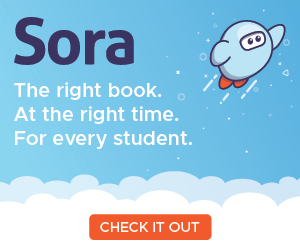 We have had over 250,000 books checked out by our region's students! This summer we made some changes to make it easier for students to log in. When you  go to www.sedc.lib.overdrive.com you will see this: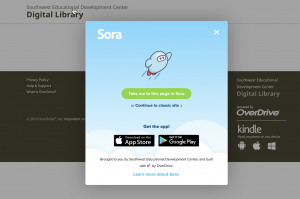 You can use the classic or explore SORA, the new platform. Either way, the log in process is the same.
Find your district if you are a student or use the "Librarians, Teachers and Staff" if you are an adult.
Watch this video to learn more!
If you have difficulties logging in, or any questions, please email me! (chris@sedck12.org)