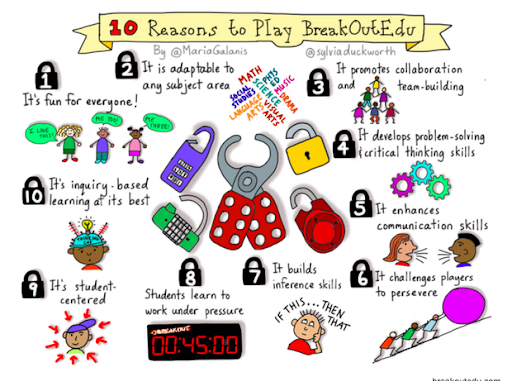 This session is for those that have participated in a Breakout EDU and have questions!
How do I buy a kit? Can I just make one? How do I find games? How do I manage the locks?
Join us as we dive deeper into Breakout EDU to see what resources are available!