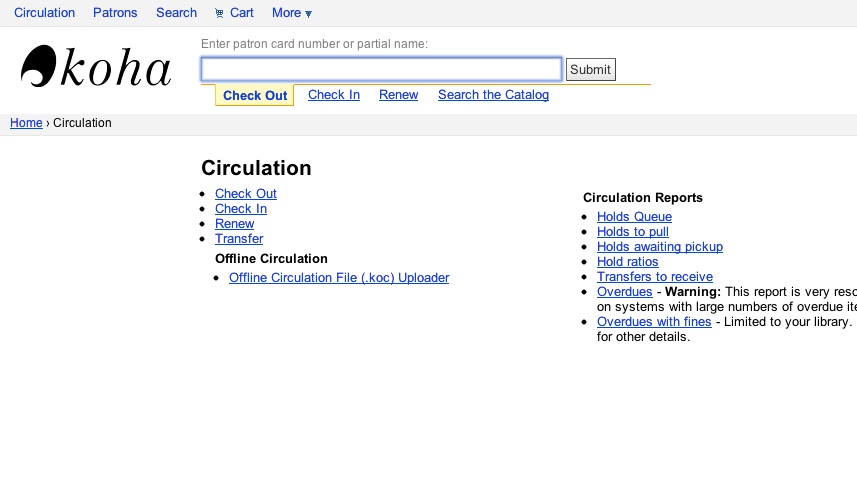 KOHA is a web based library system (union catalog). It can be accessed from any computer in the school. It does have the possibility to be accessed outside the school, but for now, it is only accessible from school networks.
To Access KOHA as a Teacher or Student:
Iron County Schools  Garfield Schools     Kane Schools    Beaver Schools
You can search the library for books this way. If you are logged in (see your librarian for a user name and password), you can create lists for centers or units. You can also add books to your cart to request for checkout or place holds on.
To Access KOHA as a librarian:
Iron County Schools  Garfield Schools     Kane Schools    Beaver Schools
Refer to the KOHA manual